Welcome
We are pleased to invite you to the 20th Annual Meeting of the Society for Heart and Vascular Metabolism (SHVM), to be held in Graz, Austria, from June 25th to 28th, 2023. The intent of the SHVM is to provide a forum for free exchange of scientific ideas by investigators with a particular interest in the multiple roles of intermediary metabolism in the cardiovascular system. Major aims of SHVM meetings include to promote scientific interactions between young researchers and senior scientists in an informal setting, and to provide an atmosphere that fosters collaborations among scientists. These traditions have been highly appreciated by previous participants of the meeting and have been well preserved throughout a history of 20 years of SHVM meetings.
The scientific focus of the 2023 meeting is "Cardiovascular Disease in the Metabolic Syndrome: Linking Metabolism, Inflammation and Heart Disease". Epidemiological studies have provided strong evidence that the incidence of cardiovascular disease as well as related complications are increased in individuals affected by the metabolic syndrome. Recent clinical trials also clearly demonstrated the contribution of increased inflammation in the pathogenesis of cardiovascular disease, as well as beneficial effects of inhibiting inflammatory pathways on cardiovascular outcomes. Given the association of systemic metabolic alterations with increased inflammation in individuals with obesity, insulin resistance and diabetes mellitus, targeting mechanisms at the interface of metabolism and inflammation may represent a particularly attractive strategy to lower cardiovascular risk in affected individuals. Thus, this SHVM meeting will focus on understanding the link between metabolism and inflammation in the pathogenesis of cardiovascular disease in the metabolic syndrome. A distinguished faculty of internationally renowned scientists will highlight clinical trial evidence, discuss treatment strategies, and provide insights into underlying mechanisms and potential novel targets for the future.
We hope that combining outstanding science with the amenities of visiting the beautiful city of Graz will facilitate your decision to join the 2023 SHVM meeting. Given the 20th anniversary of the society, we intend to organize another memorable meeting for all participants.
See you in Graz!
The Organising Committee
Heiko Bugger
Graz, Austria
(Co-Chair)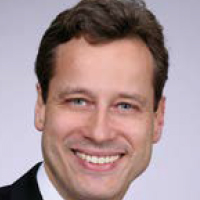 Andreas Zirlik
Graz, Austria
(Co-Chair)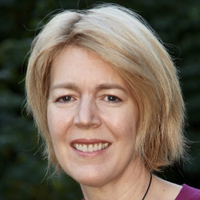 Linda Peterson
Saint Louis, MO, USA
(SHVM President)
Adam Wende
Birmingham, AL, USA
(SHVM Secretary/Treasurer)
---
The SHVM acknowledges the collaboration with the Korean Society of Lipid and Atherosclerosis


and encourages its attendees to consider attending the 12th International Congress on Lipid & Atherosclerosis (ICoLA) Meeting (Seoul, South Korea, September 14 to 16, 2023) which will be holding a joint session with SHVM (Symposium 14).
Abstract deadline: July 5th, with travel grants available; more information at the link below.